Our story
For five years, he walked past his security guard on his way to and from work.

Where is she from? What does she like? What even is her name?

There are hundreds of unsung heroes we walk past every day in our busy routines. The street cleaners keeping Hong Kong immaculate, the taxi drivers getting us around, the receptionist greeting us every morning, the waiter bringing our drink, the cleaning lady at our office. The list is endless.

Cynthia, lawyer and writer, and Maxime, lawyer and photographer,

invited Mei Fung, the security guard for lunch at a Cha Chaan Teng and heard her story.

Hong Kong Shifts was born in July 2019.
Our Mission
Our goal is to promote social inclusion and diversity by raising awareness, sparking debate and driving organisational changes in our living and working environments.



Social Inclusion
To raise awareness and encourage dialogue between people from different social economic backgrounds




Diversity
To celebrate the diverse and colourful voices of multi-faceted Hong Kong and its inhabitants




Positive Impact
To spark debate and drive organisational changes in our living and working environments Authenticity
Authenticity is at the heart of the connections we build with our interviewees and our audience. Positivity
Every story - however challenging - can be told in a way that brings people closer together. Dignity
We portray our interviewees in a way that makes them proud of who they are and what they stand for. Cynthia Cheng, Co-Founder
Cynthia is a former lawyer and currently works as an executive for an international NGO. She loves words, colours and the beauty and authenticity that human stories bring. Cynthia has spent time living and working in London and Abu Dhabi but her heart will always be with her home in the alluring city of Hong Kong. Maxime Vanhollebeke, Co-Founder
Maxime is a photographer and lawyer. Originally from Belgium, he has lived in Bologna, London and Chicago before settling in Hong Kong in 2007. In parallel with his career as an international lawyer, he developed a passion for photography and was immediately drawn by the energy and fragile beauty of Hong Kong and its people. Gabrielle Sutton, Events Coordination
Originally from the United States, Gabrielle spent years volunteering and working in Europe before landing in Hong Kong. She is passionate about using her communications and marketing skills to work with communities. She has been volunteering on the project since April 2020.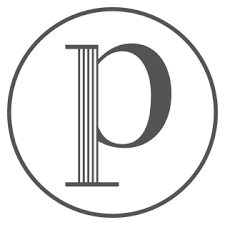 Miu Wong, Translator
Miu is a freelance translator. She enjoys making all kinds of connections, and is enthusiastic and energetic like her hometown, Hong Kong. Miu has been volunteering with her translation skills since March 2020.
Watch and share Cynthia's TEDX talk